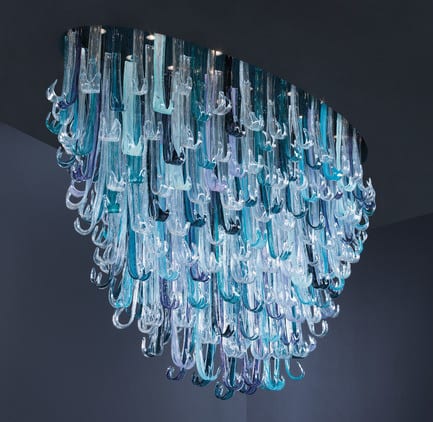 A v2com exclusive

Associative Design Debuts 'The Best of Portugal' at the Architectural Digest Design Show

 


London, United Kingdom, 2018-03-07 –

Associative Design will debut 'The Best of Portugal' at the forthcoming Architectural Digest Design Show in New York City. Billed as "the essential showcase for luxury and sophistication", the Architectural Digest Design Show is a platform from which to present and promote the Portuguese vision of high-end design in North America. An initiative conceived by the Portuguese Association of Wood and Furniture Industries (AIMMP), Associative Design's mission is to promote Portuguese brands and products internationally.
As the United States' most populous city, New York offers a fascinating fusion of culture, art and design, attracting creatives from across the world. The annual Architectural Digest Design Show features more than 400 premium brands, working across a range of disciplines, and welcomes around 40,000 design aficionados. Portugal's creative industry combines a proud history of craft and manufacturing with a fresh approach to innovative design and technology. As such, the Architectural Digest Design Show provides the perfect opportunity for Associative Design to present a curated selection of contemporary Portuguese design to an audience of industry professionals and discerning consumers.
Designers and brands at Associative Design New York
&blanc is a collection of attractive, small-scale home accessories made with Corian®, that demonstrate the material's creative potential. Hat is a playful, multipurpose round-bottomed Vessel by Miguel Flores Soeiro and Knot (also by Soeiro) is an artistic loop-shaped Napkin Ring. In Fold we find a sleek, minimalist Table Mirror by Marco Sousa Santos. Drawing inspiration from the hills where most Portuguese wine is made, Hills is a wavy Bottle Holder by Gonçalo Campos.
Working with cork, Corque Design is a Portuguese brand with a strong sense of self, an international perspective on Portuguese culture and an approach that's mindful of innovation, sustainability and originality.
Collection pieces by Corque Design co-founder Ana Mestre include: the Cellula Shelf System, a modular unit based on the microscopic cellular structure of cork; the organic, handcrafted Quercus Suber Cork Table; the Lagarta Stool, a playful, ball-like cork modular seat that encourages connectedness and touch.
De Fontes was set up in 1989 following many years of craftsmanship in woodworking know-how (from its origins as a small family-owned workshop). With international expansion, DeFontes has forged relationships with companies that embrace interior architecture and product design.
The impressive Dot Dining Table by Marcelo DeFontes, combines solid polished brass with black varnished beech in an elegant and contemporary form.
Designers Mint, a creative collective of architects and designers, has designed a number of items for luxury furniture brand Duquesa & Malvada, reflecting the brand's commitment to high quality, handmade, personal design.
The Roselyn Bar is a feminine piece, with a striking gold leaf rose inset. The Chicago Coffee Table is a dual-topped table, inspired by that city's architectural skyline.
The Mulligan Chair pays homage to the American jazz saxophonist Gerry Mulligan, depicting his intimate personality.
The Joplin Table Lamp, with its smooth profile, is a tribute to several musical genres, including blues and soul music.
The sculptural Heyden Floor Lamp pays tribute to Jan van der Heyden, who designed and implemented Amsterdam's first street lighting system in 1669.
Fagotel is a furniture and interior contract company working in the high-end international hotel sector, with a portfolio incorporating interior design projects and furniture production.
The Cabinet 'Filigran' by Maria de Brito was inspired by filigree art. A sophisticated piece, its ebony wood structure is ornamented with gold leaf and Swarovski crystals.
Based in Portugal, Green Apple creates and manufactures furnishings and lighting for both the residential and hotel sectors. Marketed as a luxury brand, Green Apple's designs are made in Portugal and exported worldwide. Inspiring designs include the geometric Hobart Bookcase and the eccentric, asymmetric Sunshine Sideboard.
Furniture manufacturer MBN Tailor has grown steadily since the company was founded in 1980. With passion and perfectionism, it produces products for a range of designers and projects.
The colourful Guanajuato Rug was inspired by the vibrant Mexican city of the same name.
The lines and tones of the Limassol Rug reflect the history and culture of the Cypriot port.
The vivid Ibiza Armchair was influenced by the flamboyant and lively Balearic isle.
The handcrafted Nabeul Stool is a tribute to the artisanal qualities and heritage of the Tunisian port town.
Furniture brand Muranti and manufacturer Craft Dream Productions strive to find harmony in design, colour, materials and manufacturing.
The daring coral-coloured Andesine Armchair, the balanced ethnic-style Anatasis Center Table and the elegant velvet—leather Howlite Dining Chair, reflect Muranti's vision of creating equilibrium between the mind and the heart of interior decoration.
Set up in 2013, Nauu Design creates and manufactures a highly distinctive collection of furniture pieces, emphasising a commitment to quality, innovation, elegance and passion in design. The Armona Sideboard by Tiago Rato was inspired by the large dunes found on Armona Island (in the Algarve)—its bold and geometric design is covered with 388 lacquered wood cubes.
The Duquese Sofa (also by Rato) was inspired by the traditional Chesterfield Sofa—it fuses elements of the Chesterfield with the richness and tradition of Portuguese tiles.
The Empire Mirror by Mário Picoito is made with wood and copper leaf—it recalls the once golden days of ancient empires.
The Muse Floor Lamp (also by Picoito) is the result of the designer's various travels and experiences—a piece to muse on and draw inspiration.
Born in Lisbon, Se7e represents the city on seven hills. The company's Berço 'chair' is a cradle-like rocking chair for children and adults alike. Handmade for every customer, Berço comes with an authenticate birth certificate.
Serip Lighting was founded in 1961, making chandeliers using glass and brass. Evolving through the years, its fluid, spiralling and irregular organic lighting is a mark of the brand's commitment to conceptual design.
The stirring Folio Chandeliers collection and Geyser Wall Light by Ilda Pires are made using bronze and glass.
Across its work, Portuguese brand That Place explores the concepts of fluidity, simplicity and functionality. Designs by Lígia Soromenho include the striking, smooth and graceful Drop Shade Pendant, Sunset Table and Sunny Chair.
Established in 2010, Wewood is a Portuguese brand whose expert use of joinery produces superlative solid wood furniture. The Metis Desk (in walnut), designed by Gonçalo Campos, gives form to Wewood's approach to minimal, functional and aesthetic design. The Orca Chair (in walnut), designed by Studio Gud, is a light and well made all-wood chair.
Notes to Editors
Associative Design will present 'The Best of Portugal' showcase at the Architectural Digest Design Show March 22nd—25th 2018 (Piers 92 & 94, New York) Stand #1000.
For further information, press loans or hi-res images please contact David or Alice at Seen PR on [email protected] | Tel +44 (0) 1273 722 469 | @seen_pr
About Associative Design
Associative Design is a project by the Portuguese Association of Wood and Furniture Industries (AIMMP). It aims to develop and promote the production of Portuguese products and launch challenges that will contribute to innovation in the use of both technology and design. A brand of excellence, Associative Design will support, represent and promote companies that share this vision, taking their products further into exciting new markets.
Associative Design's partners are brands approved by its Technical Committee (made up of three members of the design and crafts community), for their performance in product design, market alignment, trend standing or design-led re-industrialisation. www.associativedesign.com @associativedesign
About AIMMP: Portuguese Association of Wood and Furniture Industries
AIMMP's mission is to represent, promote and protect the interests of Portuguese companies from the five sectorial divisions that make up the wood and furniture sector: cutting, felling, sawing and wood packaging; panels and panelled wood, carpentry and alike; furniture and alike; export, import and distribution of wood and derivatives. These industries account for sales of €2.3 billion and exports of €1.1 billion. www.aimmp.pt  
About Architectural Digest Design Show
4 days. 400 brands. Countless ways to celebrate design. The world's leading brands along with today's top talent come together in a carefully curated presentation of design, offering inspired vignettes by respected brands, design seminars, culinary demonstrations, and special appearances. From furniture, accessories, lighting, and art to kitchen, bath, and building projects, the show offers thousands of products to source and shop—both from independent makers and established manufacturers. Now in its 17th year, the Architectural Digest Design Show draws approximately 40,000 design aficionados to interact with incredible design displays from more than 400 brands. 
www.addesignshow.com @addesignshow

– 30 –
Media contact
Seen PR
David Gorrod
+44 (0) 1273 722 469
Associative Design_The Best of Portugal Wewood Metis Desk
Photo credit:
Wewood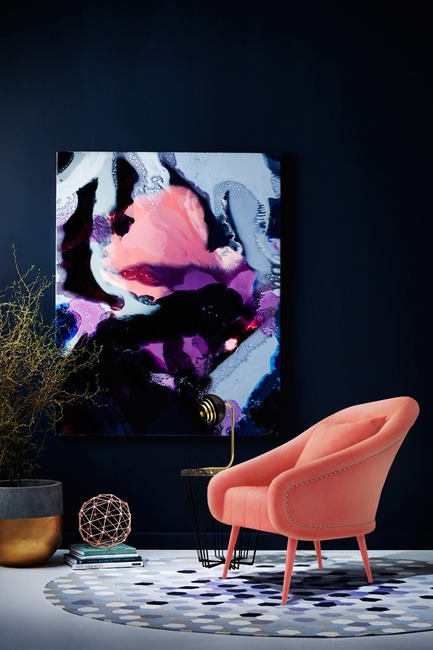 Associative Design_The Best of Portugal_Andesine Armchair by Muranti Furniture
Photo credit:
Muranti Furniture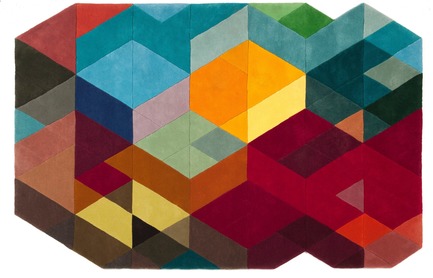 Associative Design_The Best of Portugal Guanajauto Rug from Tailor Collection by MBN Group
Photo credit:
MBN Group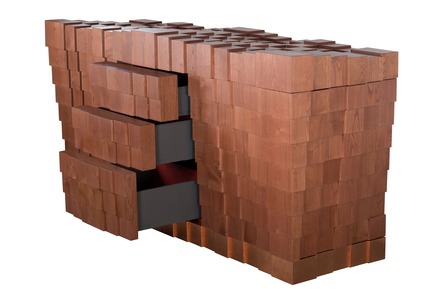 Associative Design_The Best of Portugal_Andesine Armchair by Muranti Furniture
Photo credit:
NAUU
You need to login or register to bookmark/favorite this content.