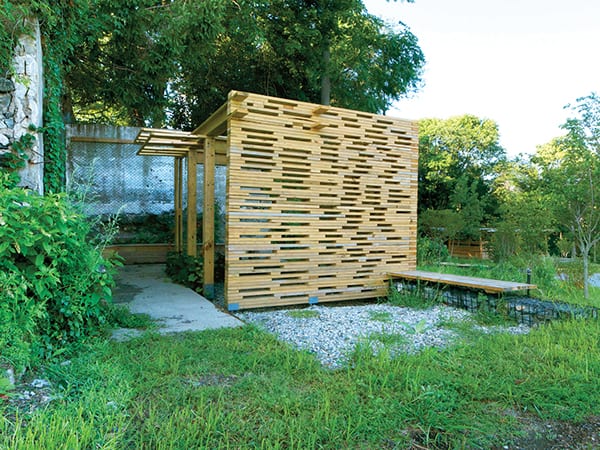 As part of their foundational studio sequence, RISD architecture students design and build a structure during their first year of study. 2012's design-build project was located in Pawtucket, RI on the Blackstone River, where the previous year's class constructed a picnic pavillion and community garden. During the site clearing phase of 2012's project to design a floating dock and river access stair, students realized there was an opportunity to create a small pavillion utilizing an existing concrete pad and L-shaped retaining wall near the entry to the site.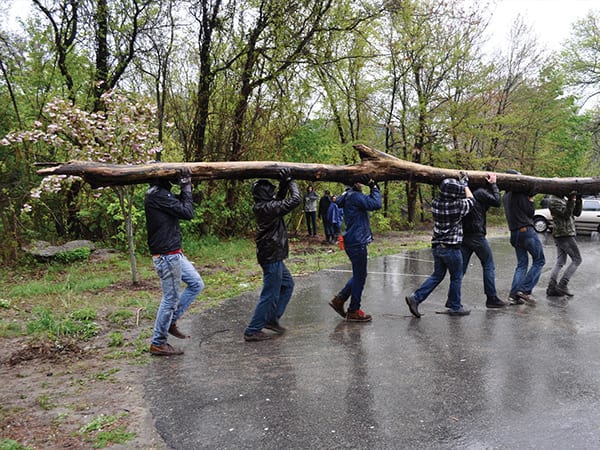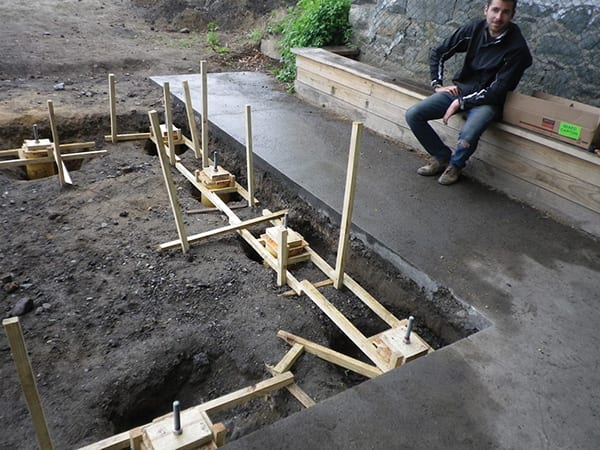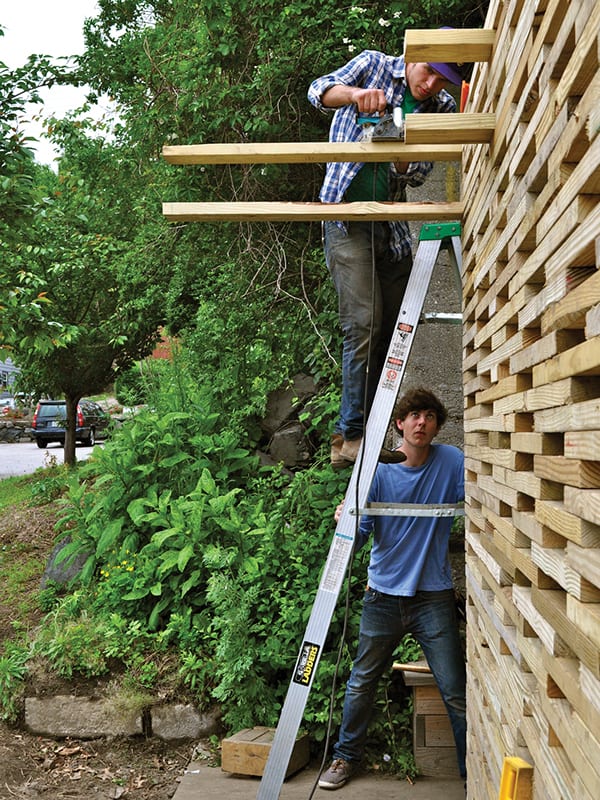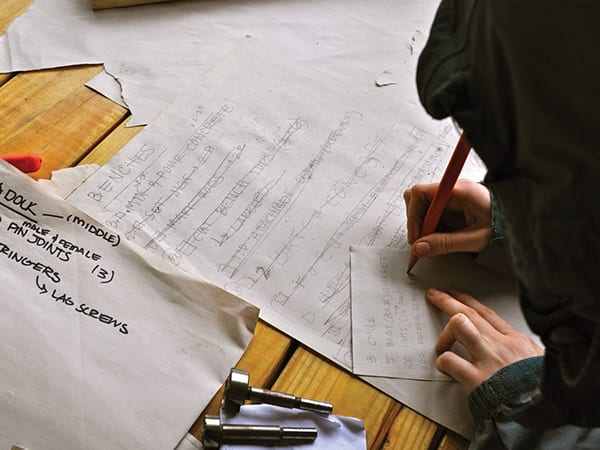 Cutoffs from the construction of custom benches and form-work boards used to pour the retaining walls comprise much of the pavilion's material. By developing a method of wood construction taking advantage of 18" and under lengths of wood, students were able to re-purpose a significant amount of lumber that would have otherwise been chipped or disposed.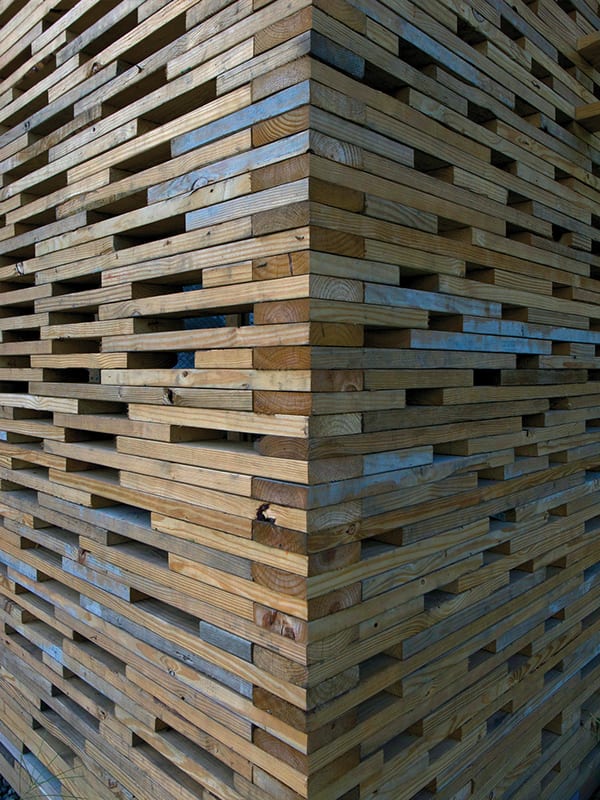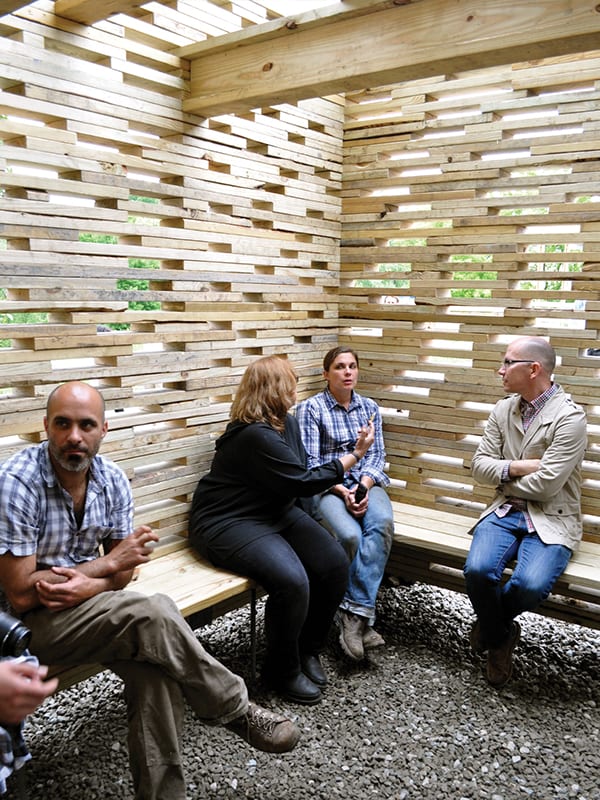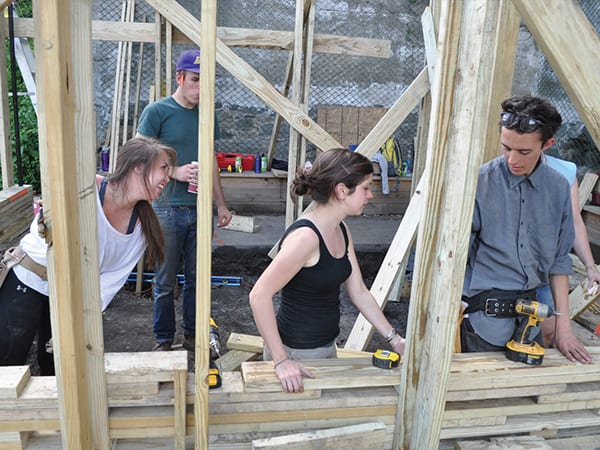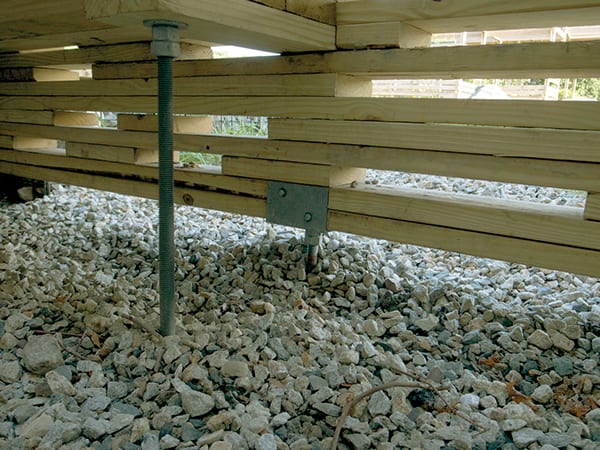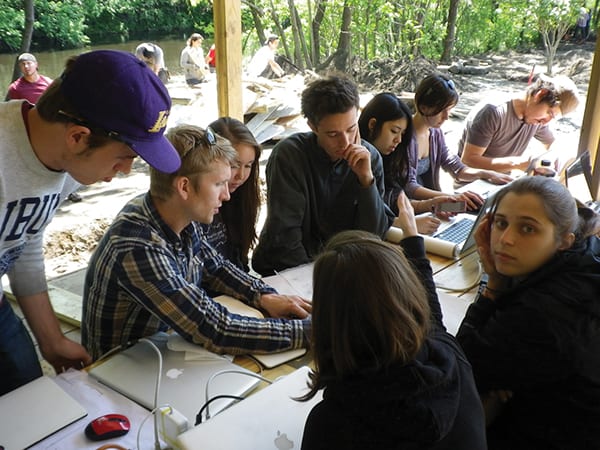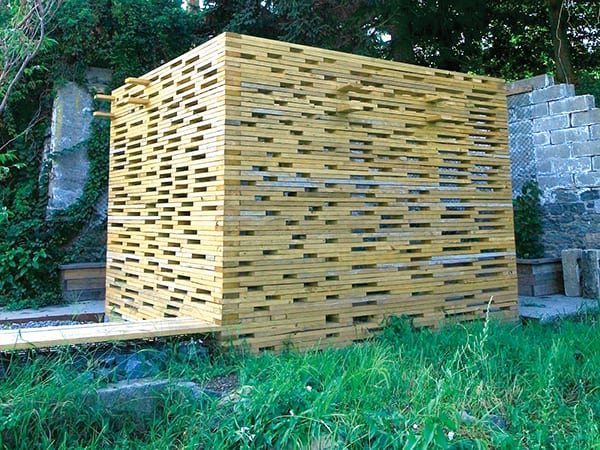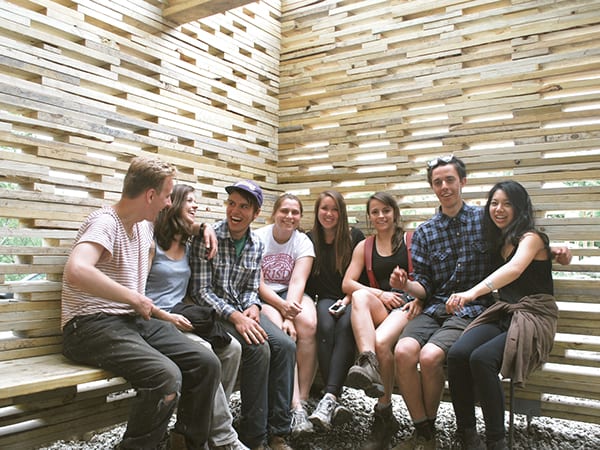 Project Build Team (Pictured Above, L to R): Timothy Dobday, Caterina Belardetti, John DiSalvo, Alexa Asakiewicz, Abigail Stoner, Sara Fetterolf, Cameron Breck, Nicole Chiu
Conversation Cube: Design-Build Studio 2012 by John DiSalvo is licensed under CC BY-NC-ND 3.0
You need to login or register to bookmark/favorite this content.